Following the unfortunate news reported at the start of December 2021, we've been digging through the news archives to give you a round-up of some other UXO-related incidents that have occurred in Germany and Austria over the past couple of decades.
Encountering Unexploded Ordnance (UXO) on constructions projects in the UK, Europe and Overseas is still making headlines, and this recent event in Germany serves as a timely reminder about the risks posed by unexploded bombs (UXBs) and other items of explosive ordnance – and to take the necessary precautions at the outset of your project to avoid incidents like this happening again.
1st December 2021
Four construction workers injured from 500lb WWII bomb explosion in Munich, Germany
Media outlets were flooded with reports at the beginning of December 2021 of the accidental detonation of a WWII-era unexploded bomb in Germany.
The incident happened at a construction site near to the main train station in Munich. It is understood that drilling operations were being undertaken, and the equipment struck and detonated a buried British or American bomb.
A large plume of smoke was seen rising from the area, with the blast being heard some kilometres away.
It was reported that an excavator driver was saved by his vehicle which protected him from the explosion, but one of his colleagues standing nearby had to have his leg amputated.
A security guard and another construction worker were reported injured.
It is not clear why the site location and works area had not been risk assessed for UXO prior to the drilling works commencing.
Most construction projects in central Munich and most other large German cities, are surveyed for buried UXBs as a matter of course. It is understood that an investigation is ongoing following the incident and we're interested to see what findings they report.
Unfortunately, this is not the first incident of its type in Germany. There have been numerous reports of injuries and deaths – often of construction workers – from unexploded WWII bombs in recent years.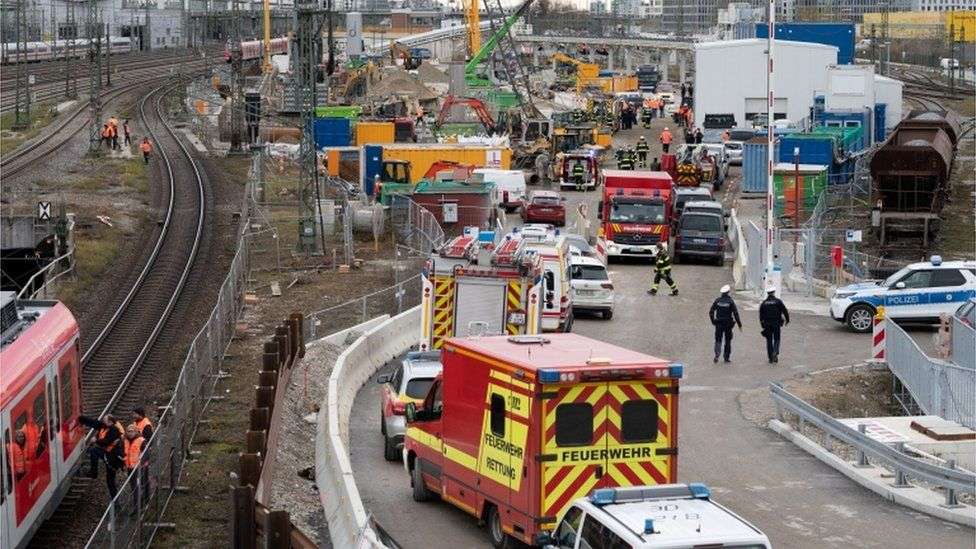 3rd January 2014
Construction worker killed after power shovel hits buried WWII bomb in Euskirchen, Germany
A WWII bomb exploded at a construction site near a West German town, killing a man and injuring eight others.
The explosion occurred after a digger accidentally struck the unexploded bomb during excavation work in the state of North Rhine-Westphalia.
The bomb explosion appears to have been caused because it was disturbed by the digger, and Police reported that the force of the blast damaged nearby office buildings, the windows of some local shops, homes and cars.
Sadly, the machine's operator died as a result of this incident, and two other colleagues were critically wounded – the DPA news agency reported.
For more information about this news story click on the following link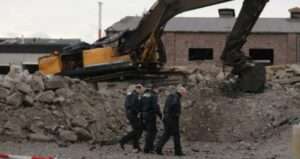 1st March 2013
WWII bomb blast injuries construction worker on a site in Ludwigshafen, Germany
German chemical company BASF confirmed that an explosive device believed to be a WWII-era bomb caused a blast that left one person injured at a plant construction site in Germany – and the device was detonated whilst ground work was being undertaken.
Unfortunately, very few details about the incident were released and it was pending investigation but we've never seen any documentation released.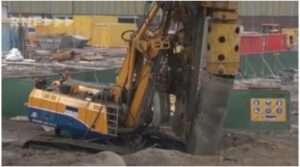 2nd June 2010
Three explosives experts killed while preparing to defuse a 1,100lb bomb in Göttingen, Germany
Three people were killed and six injured during an operation to defuse an unexploded WWII bomb in central Germany.
Workers building a sports stadium had earlier unearthed the bomb in the town of Goettingen.
The blast happened an hour before the defusing operation was due to start, but it wasn't clear why the bomb – reportedly weighing 500kg (1,100lb) – had detonated.
Officials said the three men who died were combat engineers that had over 20 years' experience – and had defused up to 700 live UXBs.
More than 7,000 people were immediately evacuated when the bomb was found, and several schools and local companies were also closed until the area was declared safe.
For more information about this news story click on the following link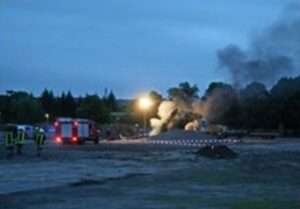 19th September 2008
Unexploded WWII bomb injures 17 personnel on a construction site in Hattingen, Germany
A 500lb WWII-era bomb was accidentally detonated by an excavator at a building site in the German town of Hattingen, causing serious damage to some of the surrounding buildings.
Most of the injuries were related to auditory trauma and the excavator operator suffered injuries to his hands.
German state authorities suggest – and in some cases require – that construction companies have their project site locations checked for unexploded ordnance.
With the help of some 150,000 aerial photos taken by Allied forces during WWII, it's possible to assess the potential UXO risk on most construction projects.
It was reported that an investigation was ongoing as to whether the construction company involved in the incident had had their site location risk assessed.
For more information about this news story click on the following link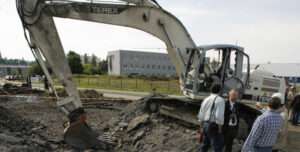 23rd October 2006
WWII bomb explodes during construction works, killing one civilian and injuring several motorists, on a highway in Aschaffenburg, Germany
The worker had been cutting through the road surface near the south-western town of Aschaffenburg when his operating machine struck the bomb and triggered it.
The A3 Autobahn – linking the cities of Frankfurt and Würzburg – were reportedly blocked in both directions following the incident.
Between 400 and 600 bombs are discovered a year in the state of North Rhine-Westphalia alone due to the region being a major target for Allied bombers throughout WWII.
For more information about this news story click on the following link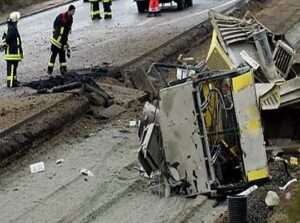 7th October 2004
Piling rig and dump truck destroyed when unexploded bomb explodes during ground works in Austria
Unfortunately, very few details about the incident were released but it was there were reports of a suspected WWII-era bomb that exploded during ground works at a thermal power station in Austria – the explosion created a 3m crater in the ground injuring three people in the process.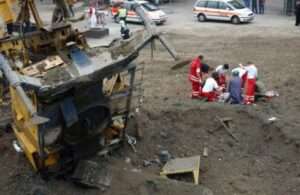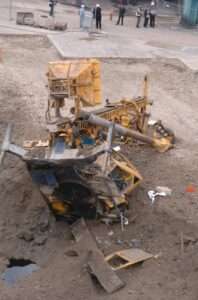 17th July 2003
Two bomb disposal experts killed when US WWII bomb exploded near Salzburg railway station
Two Austrian bomb disposal experts were killed and a third person severely injured when a US bomb exploded by Salzburg railway station as they were trying to defuse it.
The 500lb bomb exploded as the operatives were attempting to remove its fuze, blasting a crater six metres deep and causing serious damage to surrounding vehicles and buildings.
A bomb disposal expert from Germany had warned of the dangers of defusing such bombs.
"This type of bomb is especially dangerous because it is equipped with a chemical fuse," Joachim Wittig told the state broadcaster ORF.
He added that ground water entering the pit around the bomb made the operation especially dangerous – and up to 300 people living near the site had been evacuated.
Salzburg's railway lines were a major target for allied bombers during the war, and many bombs remain in the area.
About 50 bombs from the first and second world wars are defused each year in Austria alone.
For more information about this news story click on the following link
22nd September 1994
Three construction workers killed and at least eight others injured after wartime bomb explodes during drilling works in Berlin, Germany
A buried WWII bomb was set off by drilling work on Frankfurter Allee, one of Berlin's busiest avenues.
Workers were trapped under machinery at the site where a large office block was being built.
Dozens of cars within a 250m radius were wrecked, and the top two floors of a nearby apartment block was reported to be caved in as a result of the explosion.
For more information about this news story click on the following link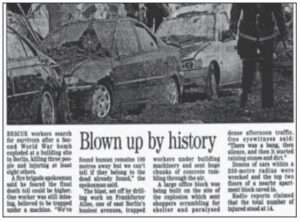 Have you risk assessed your projects for unexploded bombs and explosive ordnance?
It's conceivable that many of the incidents reported above could have been prevented if an appropriate UXO Risk Mitigation Strategy had been put in place.
Starting from as little as £150, we can assess your project for unexploded bombs by producing a Preliminary UXO Risk Assessment for the site location
This bespoke and non-automated report is a fast, accurate and cost-effective method to establish whether further research is required, or whether the risk of encountering UXO on your project is low – and therefore no further action is required.
Contact one of our Sales Team on +44 (0) 1992 245020 or info@1stlinedefence.co.uk for more information about our range of Land UXO Services.